The SEG
Difference Misson Goal Motto
Founded in 2014, our three partners, Reid, Dori and Luis came together with a common passion to fill the void that existed in the display industry: innovation and service.  Simply put, our founders were tired of telling their customers 'no', so they built SEG on the premise of saying 'yes' to customer's ideas, no matter how challenging.
Since that time, SEG has built their reputation on having a solution for any scale project.  They have committed to investing in the latest technology, specialized equipment, tooling, creative lighting solutions, and growing our capabilities beyond SEG frames, fixtures, and lighting but also to include millwork, steel fabrication, acrylic, and finishing techniques.
The greatest asset SEG has is our people.  Every employee and puppy at SEG Systems are family and we aim for our customers to feel that same sense of inclusion.
Custom fixtures & displays
Your project is one-of-a-kind, and we're here for that. We have a select few "stock" fixtures, but they're all built to order and built just for you! Need to tweak the design? Want to start from scratch? Start with SEG Systems
Acrylic
Acrylic comes in many shapes and sizes – and at SEG Systems, that includes laser etching and engraving. Need a simple display case? Need a laser-etched pedestal to highlight your products? We've got your back. Or your Acrylic.
Metal fabrication
To create one-of-a-kind structures, fixtures, and lightbox accessories, SEG Systems uses their custom metal fabrication capabilities to plasma cut, weld, and grind aluminum and steel.
11 Lighting solutions stocked
There are several factors that determine what type of lighting to use for the most optimal lightbox. Take a gander and see what lighting solution would best fit for your environment.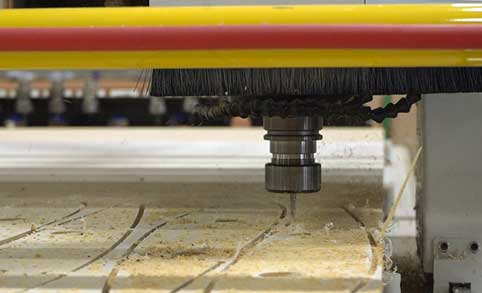 CNC machining
SEG Systems converts CAD models into reality using our CR Onsrud CNC machine. This machine allows for percision cutting for a wide range of materials including plastic, wood, foam, and composites.
3D printing
SEG Systems uses the latest 3D printing technology and is able to print prototypes of new extrusions, brackets, and accessories at a moment's notice.
77+ Extrusions stocked
With over 77 proprietary extrusions in stock, we're sure to have one that will work for you. If not, we'll make one custom for your needs. That's how we've grown, after all!
Metal bending
Think outside of the box. Fabric frames and lightboxes don't have to be square. We offer metal bending in order to create the perfect frame for your standards.
1,000+ Finishes & paint
Pick a color, any color. But really. We PMS match our powder coat so that no part of your display strays from your brand's standards using our in-house paint booth.
Millwork
Count on SEG Systems to create a millwork piece to integrate with the latest technology to create cabinetry, mannequin bases, and custom displays for your brand's new look.
Site survey
Designing a new space for your brand can be daunting. Need an extra set of eyes to make the visiona little bit more clear? Let's meet up. We love brainstorming.
Engineering
The engineers at SE Systems ensure that every design is going to turn out seamlessly. No idea is too wild for these guys. Hit'em with your best shot!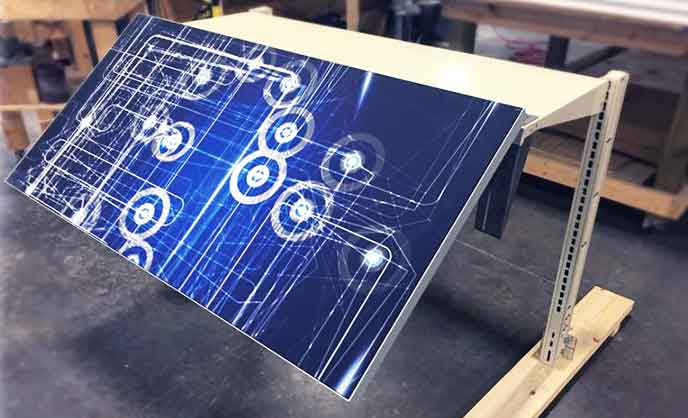 Prototyping
Our Product Development team is constantly manufacturing and testing products in order to achieve a perfect prototype from which a complete system or product can be developed.
Custom 3D renderings
So you've talked about ideas for your space, but are you ready to take the plunge. With the project renderings that SEG Systems creates, you'll quickly start to see your branding dreams come to life.
Onsite install
Most of SEG Systems' aluminum frames are easily installed at an associate level, but if you need extra help, we're here for you. Just ask your Project Manager!
Quality control
At SEG Systems, we take every possible step to ensure your project is perfect. Before your project ships out, it goes through a rigorous quality control process that includes assembly, power testing, and graphic fitting!
Graphic design
The Graphics team at SEG ensures that every image or piece of text you send over for your silicone edge graphic is ready for print and will fit perfectly into your frame.
Project management
Once your project goes into production, you'll be assigned a Project Manager. This person will be there for you and your company through the entire process and jump any hurdles along the way.
Get to Know SEG Systems Better
SEG Systems: UL Certified Manufacturer
The engineering team or 'Nerd Herd' at SEG Systems are all certified to conduct the extensive tests required by UL to deem a product safe. Our in-house capability to test and apply a UL mark to all products set us apart from our competitors.
Worry less when you're guaranteed the best!